About Us
Amrutha Engineering is a private Limited company incorporated to cater to the growing needs of the Oil & Gas, Refineries, Petrochemical, Fertilizers, Fossils and Nuclear Power industries in the country for Mechanical and instrumentation services. Amrutha Engineering is a totally dedicated service & maintenance facility geared with the latest high-tech calibration and testing equipment to meet all your service requirements. supported by over 15 highly qualified and experienced engineers and technicians, we provide total solutions to all your valve engineering problems.
In addition to a state-of-the-art workshop, Amrutha Engineering supports you with a similar mobile workshop, Fitted with all the necessary machines, tooling, testing and cablibration equipment to take on any sophisticated task right from overhaul, testing & calibration. This mobile workshop is ready at all times to be mobilized to any remote offshore or onshore location, for Shutdown, pre-commissioning & commissioning activities.
Over the years, we have developed a thorough understanding of customer needs. Our solutions are tailor made for optimum satisfaction of customer requirements, however sophisticated they may be. A combined total of over 30 years of man experience is added to our capabilities when you use the experience available from Amrutha Engineering. Our service is ably supported by an exhaustive inventory covering both large products and spare parts.
Our aim is to support Petroleum, Petrochemical refinery, oil & gas, fertilizers, fossils and nuclear power Industries in the country by providing servicing and maintenance. It is our group's philosophy to exceed expectations of our valued customers through outstanding levels of commitment, service, quality and productivity.
Quality
At Amrutha Engineering quality is assured through accreditation to International standards. As well as complying, procedures for the reconditioning and testing of industrial valves. As independent audits have confirmed, Amrutha Engineering's tightly - controlled procedures and skilled workforce ensure that valves are overhauled to their correct design specification.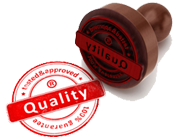 Recording System
At Amrutha Engineering we never forget a valve. Data on every unit overhauled at our service centre is recorded so that we, and our clients, can trace its complete history with us-saving time trouble and cost when identifying a replacement or resolving a query.